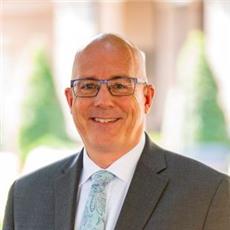 Stephen Perkins Sr.
Agency Brokerage Director
CLU®, RHU®
Biography
As a Brokerage Director at Massachusetts Mutual Life Insurance Co. (MassMutual), I make available to insurance brokers the portfolio of MassMutual products including: Whole Life and Term insurance, Disability Income Insurance products, Long Term Care Insurance and Fixed Annuities. The company's strong and growing network of financial professionals help their clients make good financial decisions for the long term.
I am looking for successful, independent producers (brokers) who are interested in offering MassMutual products to their clients. In turn, you can expect one-on-one support for all your clients needs including: case consultations, Estate and Business Planning expertise, marketing and illustration support, plan design plus product positioning strategies and presentations.
I have over 30 years of insurance sales and management experience. I joined MassMutual Carolinas as Agency Brokerage Director in 2011.

I am a member of the Charlotte and Greensboro Chapters of the Society of Financial Service Professionals (SFSP). I currently serve as Past President of the Charlotte Chapter of SFSP.

I am a graduate of the University of South Carolina with a Bachelor of Arts degree in Interdisciplinary Studies with concentrations in Business and Political Science. I also earned the Chartered Life Underwriter (CLU) and Registered Health Underwriter (RHU) designations from the American College of Financial Services.
Languages